New England Patriots quarterback Tom Brady is one of the world's highest paid athletes, which is why it is not surprising that he and supermodel wife can afford multimillion properties. They first lived in Brookline home. In 2014, they sold their $40 million Brentwood estate to Dr. Dre. In 2016, they were among the first stars to buy a luxury condo in upscale Tribeca. Currently, Tom Brady's house is a $17 million penthouse at One Madison in Flatiron.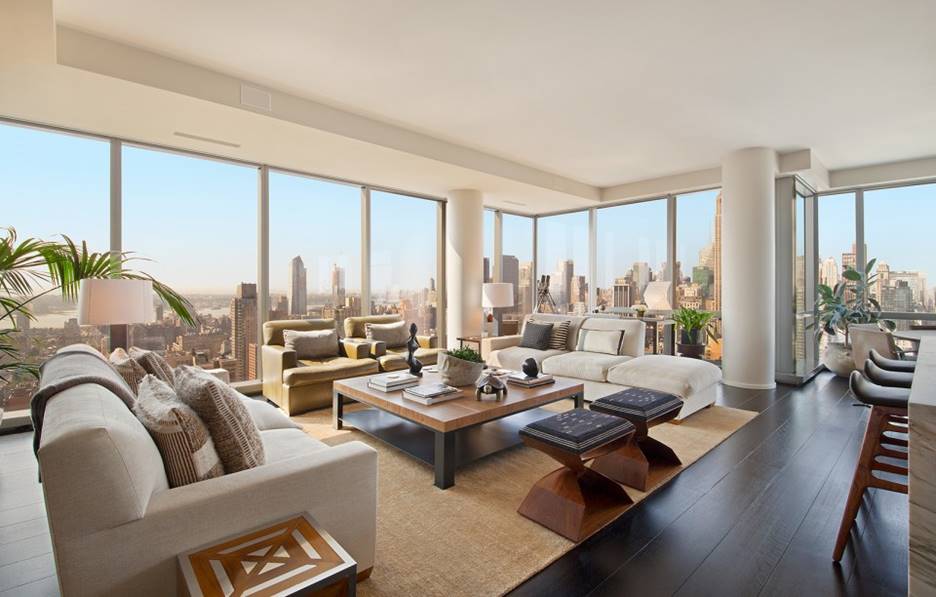 The main living area features proportioned furniture, receiving generous amount of light from the expansive floor-to-ceiling glass windows. The interiors were designed by Yabu Pushelberg, a renowned designer.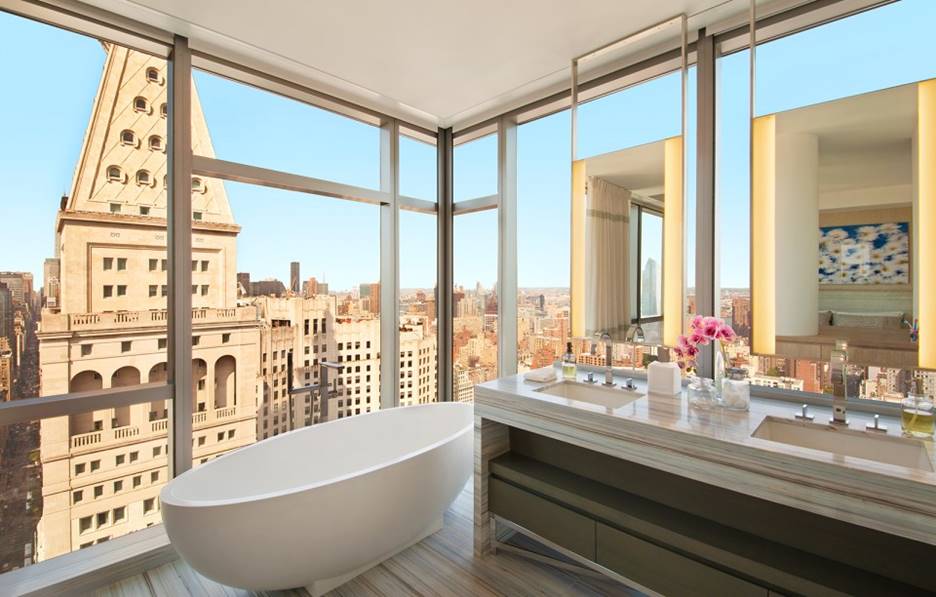 The master's bathroom has an oversized freestanding tub that dares you to bare all. It is fitted with Dornbracht Lulu tub filler.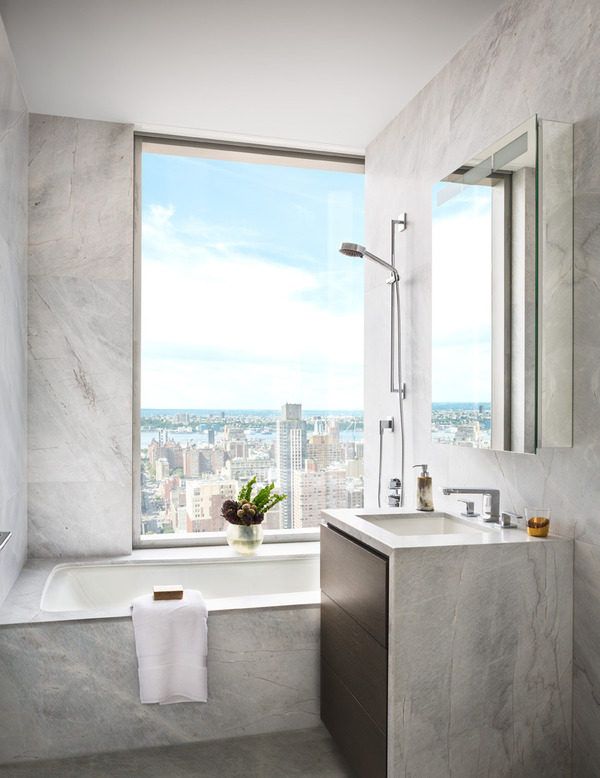 The guest bathroom has an elegant marble tub and lavatory, a minimalist design that will let you soak and relax overseeing the views of the skyline.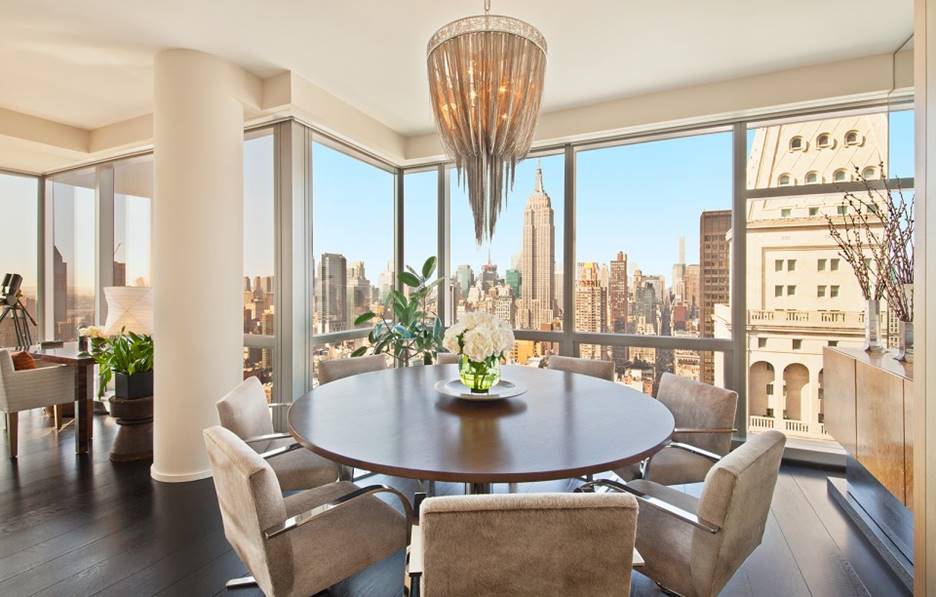 The dining area has a 7-seater wood round table and a sparkling chandelier. It also offers the best views of the city.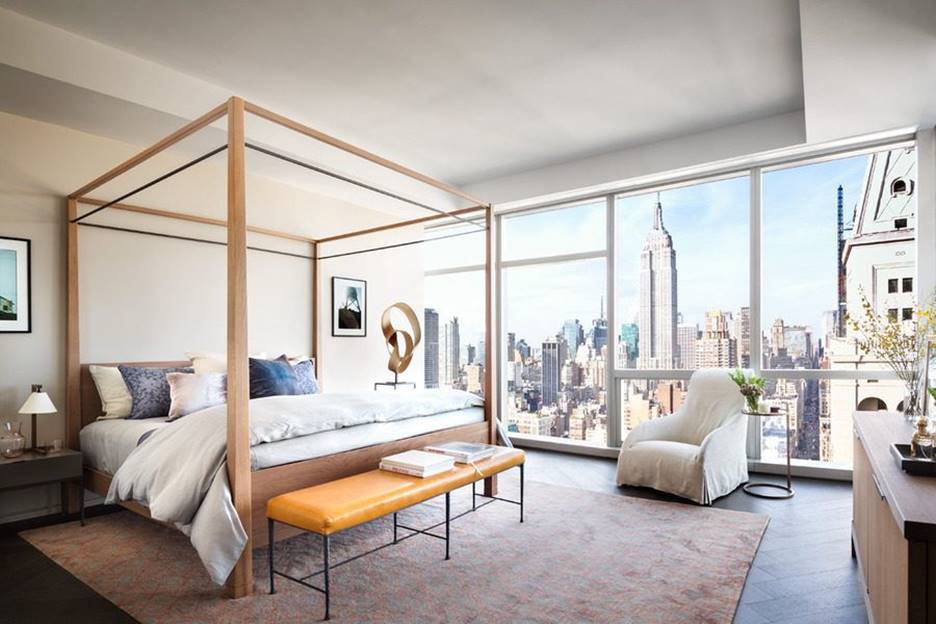 The master's bedroom offers a view of the Empire State Building. The bed has a natural wood frame, the perfect backdrop for indigo-colored beddings.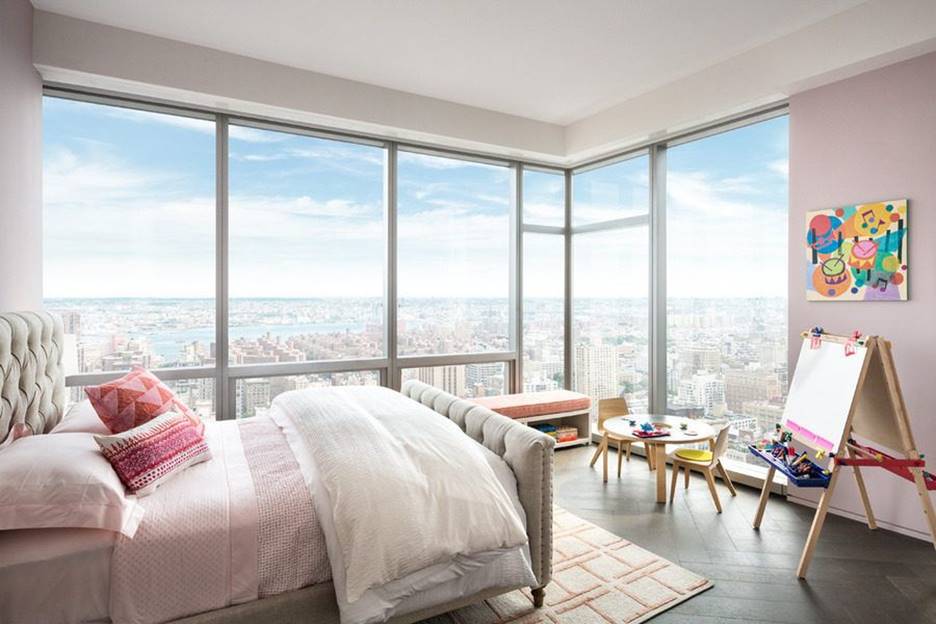 The children's room is light-filled and outfitted with cheery color palette, exactly how a young kid would want his hideout to be.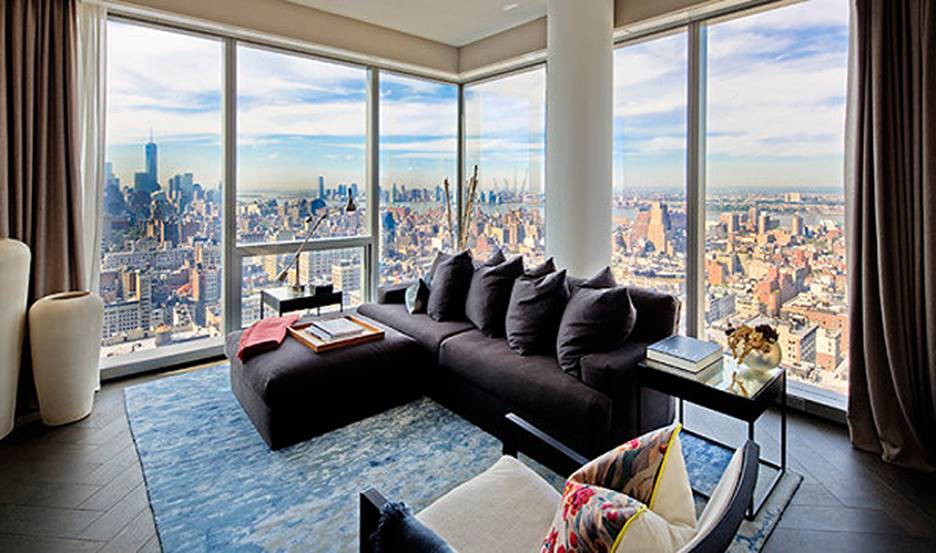 The corner sitting area is an ideal space to read a good book, watch the sunset or have some coffee while looking at the Freedom Tower of the bridges of Manhattan.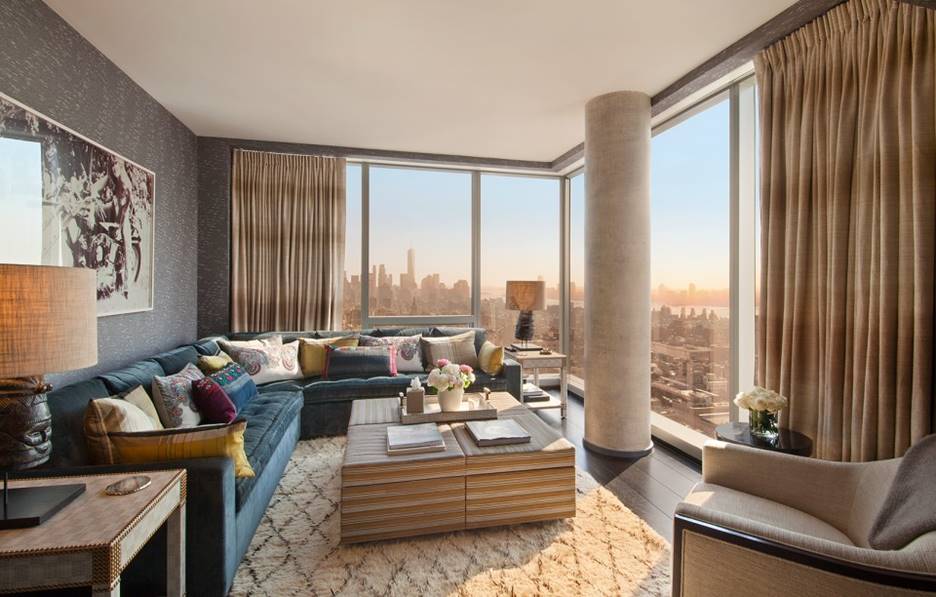 Their home is stocked with luxurious Loro Piana cushions, custom Tai Ping rugs and persimmon throws. This den can be easily converted to a bedroom.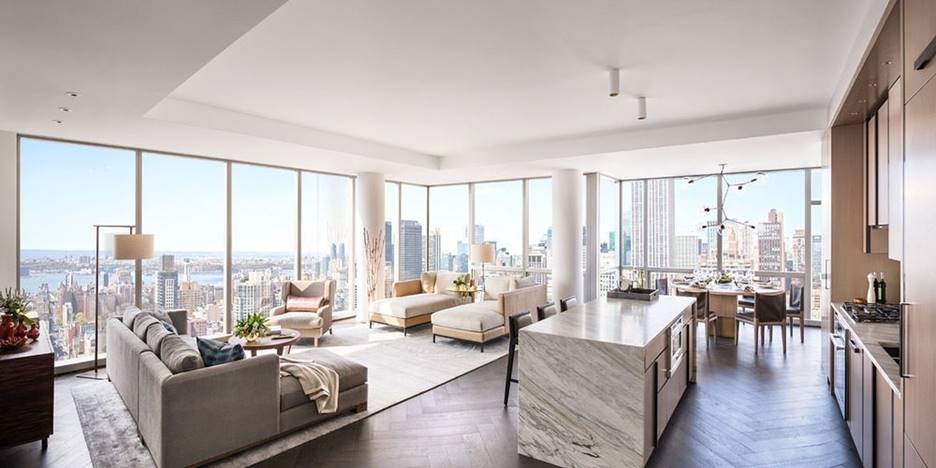 The dine-in kitchen has a marble bar counter that steals the show. Marble may lack color, but the organic lines complement the sculptural fixtures like the Dornbracht faucet used in the sink.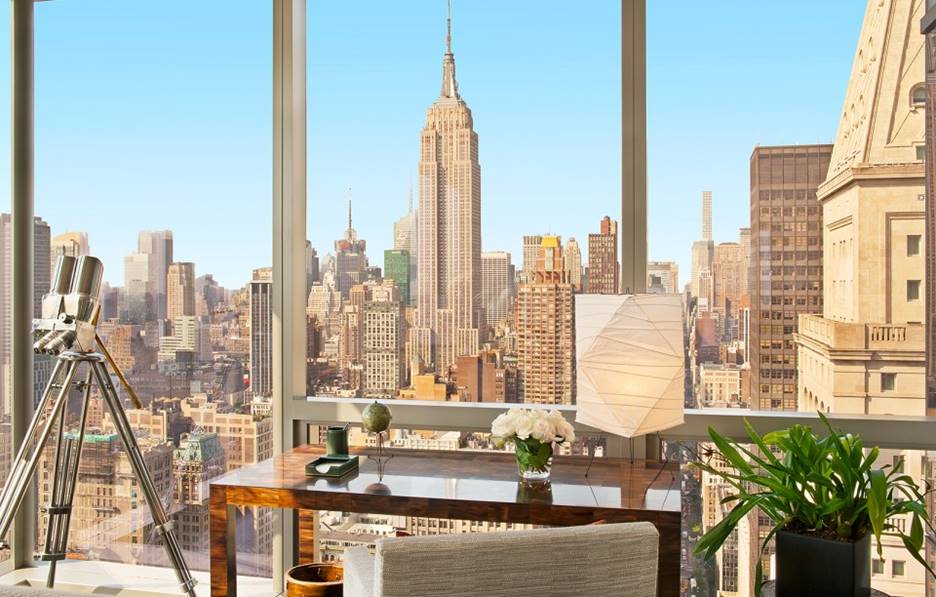 The 5-bedroom, 3,300 square-foot Flatiron condo features floor-to-ceiling glass windows, with the iconic views of New York City. It is listed at $17.25 million.